OUR KARTS
Come go karting with us, you will find 4 different kart models to suit your needs.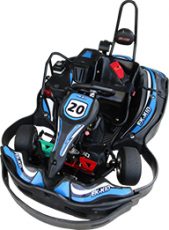 Kids kart
Max. speed 25 km./h
from 7 – 13 years of age
Above 130 cm. height
The kids karts are low speed karts to avoid any accident or loss of control of the vehicle. Very easy and safe to drive if it is your first time. These karts are available for the beginner track. Just have some fun!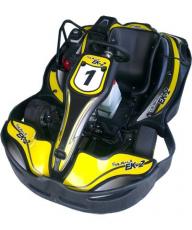 Regular kart
Max. speed 40 km./h
from 12 years of age
Above 140 cm. height
This kart is a low speed kart as well for adult beginners. Easy to handle, you can be sure to have a great time without being scared of driving too fast and losing control. These karts are available on the beginner track. Enjoy your race and be the first to cross the finish line!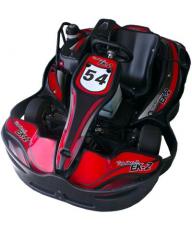 Fast kart
Max. speed 70 km./h
from 15 years of age
Above 150 cm. height
This adult kart is the highest speed kart for adrenaline lovers. If you are a good driver or already have go karting experience. You can jump into this kart and start your race on the advanced racing track! Without any doubt a thrilling moment …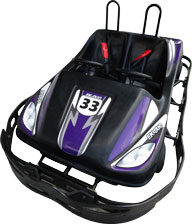 2 Seater kart
Max. speed 35 km./h
Adult from 20 years of age + Kid above 110 cm. height, or 2 Adults
We haven't forgotten your younger ones … This adult + kid kart is a low speed kart designed for young kids who aren't old enough to drive by themselves. The adult is in charge of the speed and direction, and the young kid can just enjoy the race as if he/she was driving themselves! Great fun ahead!
*Safety equipment (crash helmet & racing suits) are provided.
**Sport shoes are compulsory (Also available for rent on site).