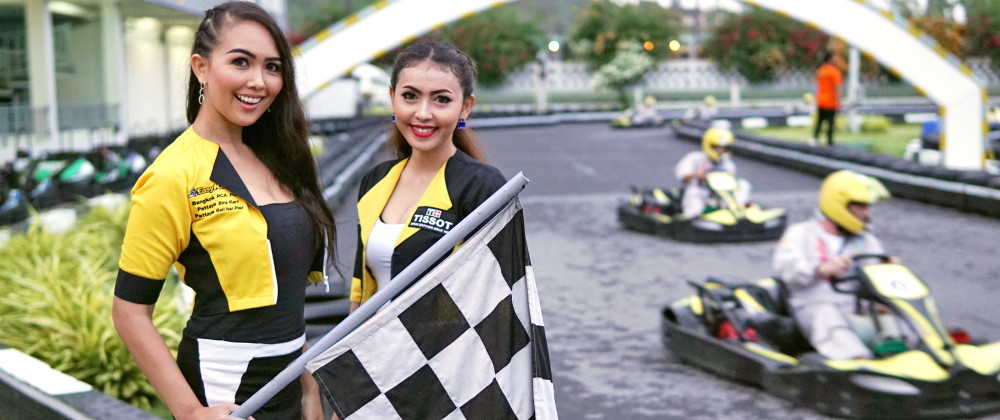 CORPORATE & GROUP ACTIVITIES/EVENTS
Leisure go karting is a wonderful opportunity to organize successful group event, corporates or simply a great fun birthday party!
Organize a GRAND PRIX challenge for your group …
All will share an unforgettable experience with no experience needed. It is a great activity for team building, who will break the timing record? It is time for you to discover what your team and friends are capable of in a fun atmosphere … The challenge is on!
BIRTHDAYS & PRIVATE EVENTS :
We will set up a great event whether it is for a group of kids (lower power karts) or a group of adult (higher power karts) . We will organize your event depending on your needs and schedule. Our staff will be there for you during the whole event to make sure you can spend a pleasant time at our venue.

BACHELOR PARTY : Getting ready for the big day?
Getting ready for the big day? Go karting is the perfect fit for your group of best friends and family to come together for real fun before D day! If you are looking for things to do in Koh samui with your group, there is no doubt EasyKart KOH SAMUI (Chaweng Lake) will provide you with a day of laughter and emotions.
CORPORATE:
Combine work and entertainment in an informal environment! Go karting is an amazing activity for team building, your group will come together and test their skills in a fun environment. The tournament brings a challenge to the most competitive ones as well as entertainment and amusement for others. Delightful thing to do on Koh samui whether you are a small or big group.