EasyKart BANGKOK (RCA) is where it all started
Located in Royal City Avenue (RCA), not far from the RCA golf driving range, indoor go karting in Bangkok was born.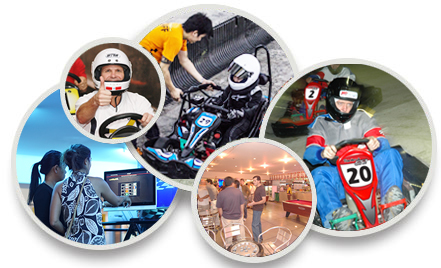 If you are looking for fun activities in Bangkok, make sure you include a visit toEasyKart BANGKOK (RCA). You won't be disappointed. For those seeking afamily adventure in Bangkok, or those looking forkids activities, it all starts when you arrive. We have a selection of 3 different go kart sizes for you to choose from, so parents (160 cc karts) and children (120 cc karts) can drive together. For those with a passion for speed we have the more testing 200 cc go karts. See the go karting page for more details.
EasyKart BANGKOK (RCA) uses one of the largest indoor go karting tracks in Asia to host its activities in Bangkok.
As well as the go karts we also have an air-conditioned area for you to catch your breath or just relax and watch your family and friends racing on the track. Get a drink from the bar or have something to eat then use the pool table or the foosball (table soccer) to keep yourself amused. We also organize children's parties, bachelor/hen parties and corporate team building events.

OUR COMPANY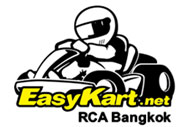 EasyKart BANGKOK (RCA) was first opened in 2004 and has been open for go karting in Bangkok ever since. We operate 7 days a week, 365 days a year. It all started with a passion. After racing on a regular basis as a professional the founder of EasyKart go karting decided to share the thrill and excitement he was having on tracks to anyone with or without experience. Go Karting for all was the objective and we believe we have achieved it. We believe that if you are looking for things to do in Bangkok EasyKart BANGKOK (RCA) is a must. We now have tracks in 3 locations: Bangkok (RCA), Pattaya (Bali Hai Pier) and Koh Samui (Chaweng Lake). The track in Bangkok (RCA) is an indoor go-karting track whilst the ones in Pattaya and Samui are outdoor tracks.
OUR FACILITY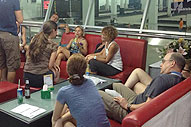 If you find yourself in Bangkok and wonder about things to do, then come along to EasyKart BANGKOK (RCA), and bring along your family or friends. We are sure you will enjoy the friendly atmosphere and the excitement of getting into a kart and pushing yourself to the limit. In addition to the go-karting, you can also make use of the pool table and soccer table. Feeling thirsty or hungry? then why not enjoy a drink from the bar or order some food to keep your energy levels up. It's a great place to spend a few hours having fun. If you are the competitive type we're sure you will be interested in the printed sheets which you get at the end of every session. You can see what your fastest lap was as well as your average. You can gauge your times with the others in your race or even with the fastest of the month. If you are travelling around Thailand why not try and visit all our go-kart tracks.
OUR TEAM
Cashiers: Our friendly cashiers will answer any questions you may have about the best karts to drive or the best packages to purchase. They will then guide you through the process of registering and purchasing the races.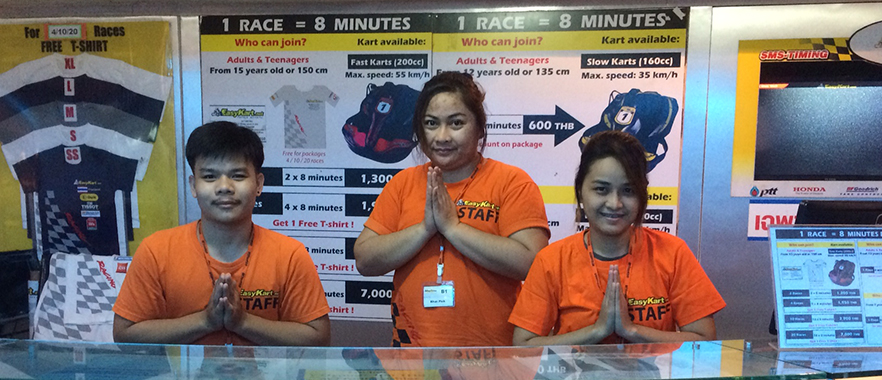 If you need any help registering at our Self-Registration Kiosks then simply ask and you will get a pointer in the right direction. Track staff: Our highly trained staff are here to provide you with safety rules and regulations, teach you the basics of driving on our track, and ensure your race is one of the highlight activities of your stay in Bangkok.

Our staff are very friendly, so if you need a few tips to improve your time, don't hesitate to ask them the right lines to take to help improve your lap times, or get recommendations on how to use the brakes and accelerator more effectively. There are up to 4 staff on track to monitor each race. Our remote-control system ensures safety for kids and adults when necessary. As the safety of our guests is one of our main concerns, anyone driving dangerously will instantly be taken out of the race to let others enjoy it safely. Any or all the karts can be shut down by remote control if necessary.