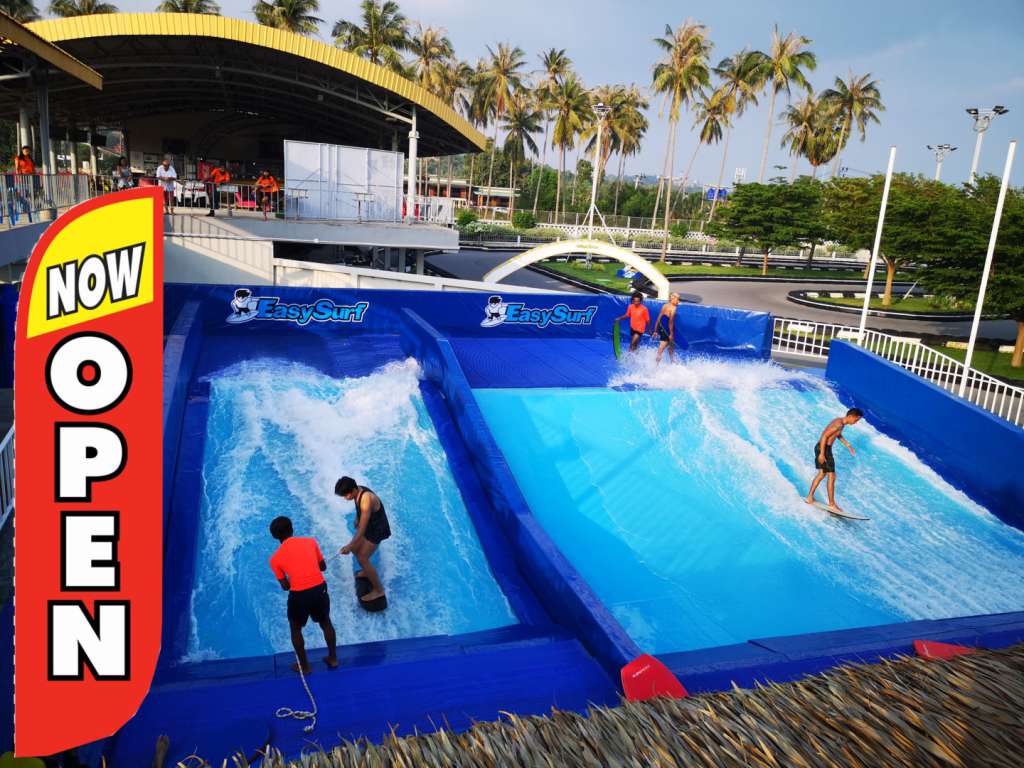 The one and only Wave in Koh Samui has arrived!
EasySurf – FlowRiding
Located at the famous Chaweng Lake, in the same facility as EasyKart – Go Karting and EasyFly – Indoor Skydiving, this facility offers great opportunity for fun and adrenaline seekers.
The newly opened Flowriding or Flowboarding takes place on an artificial wave.
Kid and adults alike can surf, from 100cm height for bodyboard and at least 120cm height for surfboard.
If you have never surfed before, join a session at EasySurf you will learn how to balance on a bodyboard and understand the waterflow, once you have done your first step bodyboarding you will then learn to stand on a surfboard!
It is a really fun activity to share some quality time with friends or family.
All levels are welcome, first timers and pros.
If you are an advanced surfer looking to perfect your skills, our team of instructor can assist you in landing new tricks.
How Does it work?
You will be surfing on a water sheet constantly flowing on a trampoline like surface which takes away all fear of falling!
After your check in you will go through a quick briefing with our surf instructor who will then stay with you and the group during the whole session helping you make the most of your session giving the best tips and assistance.
All you need to do now is HAVE SOME FUN and become a real Surfer in an hour time!