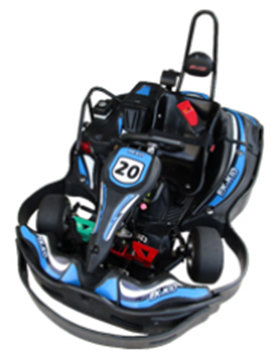 Bangkok - Kid kart (1 race)
SKU 00012
Product Details
This package is a 1 race package on an indoor Go-Karting track.
1 race = 8 mins
Kart details
Max. speed 25 km/h
Who can drive this kart?
- From 7 to 13 years of age AND at least 125 cm tall
Track length
- The track length vary between 280 and 320 meters depending on layout (layout is changed every 3 months)
- To see actual track layout please visit "Fastest of the month" menu on our website.
Save this product for later